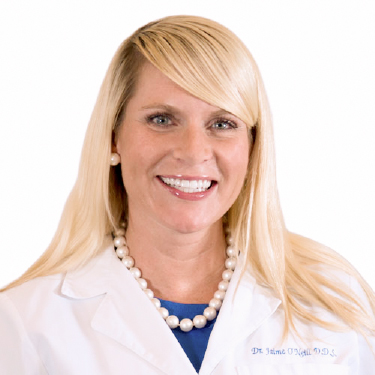 O'Neill Family Dentistry
Where Great Smiles Happen
Hello and welcome to O'Neill Family Dentistry.
Coming from a family of dentists, I've learned that the most important thing any dental practice can do is provide a friendly, caring experience for every patient – in addition to expert care.
The family part is simple: My husband, also a dentist, and I have four young children. So I'm particularly sensitive to the care of my many young patients and their busy parents.
We understand that a visit to the dentist can be an anxious experience for some. Whatever your treatment is, our intent is to make you as comfortable as possible.
Finally, patient care means everything to us. Please contact my office or me directly if you have a question or concern prior to your appointment – or afterwards.
We Cater to Kids
We focus on providing you and your family with a
comfortable and caring experience.
Dental News
Advice to keep your smile healthy and beautiful
Time For A Checkup?
We recommend checkups twice a year to ensure a healthy and happy smile.