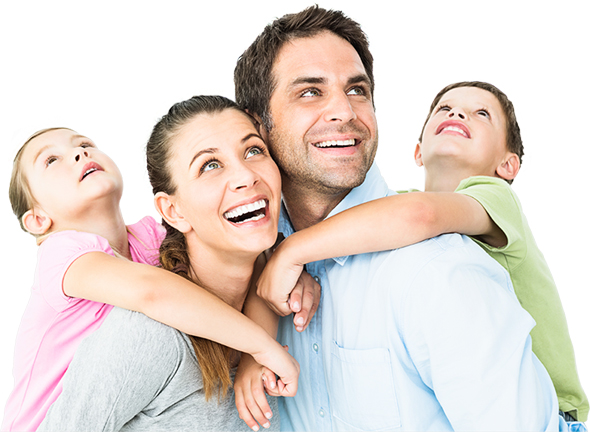 We are a family-oriented dental practice.
My father was a dentist. My husband is a dentist. I previously worked for a family of dentists. 
Also, I'm a mother of four young children. As a dentist and a mother, I have a tremendous amount of compassion for my patients and their families. So it's natural for me to be both a dentist and caregiver.
My staff is experienced – most of them have been here for years – and aside from their expertise they are always ready to help you in any way and answer any questions you have.
We're only as good as the work we do and want to make sure you are always satisfied. Following any procedure, I will be available day or night by phone to address any issues you might have. A phone number is provided on the Contact Us page.
We hope this website will be a good source of information about our practice. We will be frequently posting new and relevant information on advances in dentistry and how you can improve your dental hygiene. We also have an active Facebook page we hope you will visit.
We welcome your comments and feedback about your experience with us. Please feel free to contact us at any time at jaoneilldds@gmail.com.
Jaime O'Neill DDS
The staff at Jaime O'Neill Family Dentistry is family. Click below to get to know us a little better.
Wondering what we can do for you. Click the link below and see how we can start to improve or help maintain your smile.
Don't take our word on it. Take a look at what people are saying about us.
"At my first dental appointment with Dr. O'Neill, she immediately made me feel comfortable with her kind, professional approach and there was no sales pitch to do some trendy dental cosmetic or other work on my 'middle-aged' teeth. Thanks Dr. O'Neill!"