Have a missing tooth or several teeth?
Dental bridges are sometimes necessary when you have a missing tooth or several teeth. Our bridges process involves the following:
We take an impression of the area where the bridge will be inserted.
The model goes to our dental lab, where they produce the bridge. It consists of a crown on each end and a false tooth – or teeth – in the middle.
The resulting bridge is then firmly bonded with the existing teeth.
As with the crowns, we are careful to match the color of the bridge with your teeth.
The end result is remarkable: It's almost impossible for anyone to know when they see your smile that you have a bridge.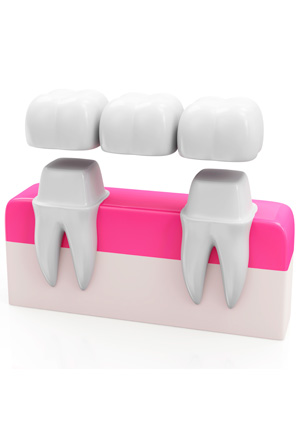 "The office staff is very welcoming."